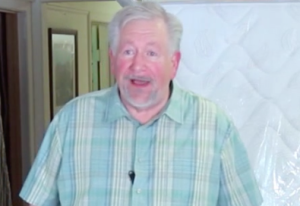 The Tupelo Mattress Man…
Mr. Keith opened his first home care store in Tupelo, MS way back in 1987. For many years, his family business has offered the lowest prices on vacuums and mattresses. Mr. Keith understands how to keep the prices low! He has virtually no overhead, no employees to pay, and has long standing relationships with the factories. Mr. Keith runs one of the only "small businesses" that can deal directly with the factories. All of these things allow Mr. Keith to pass the savings on to YOU. That's right! Wholesale prices directly to the public.
Most "big furniture stores" have huge overhead, dozens of employees, and cannot afford to sell mattresses for wholesale prices. Other stores CANNOT COMPETE with Mr. Keith when it comes to prices!
Main Street Mattress and Vacuums guarantees the lowest prices on mattresses and vacuums. Just stop in at 1202 West Main Street in Tupelo and say "hi" to Mr. Keith. HE WILL GIVE YOU THE BEST PRICE!